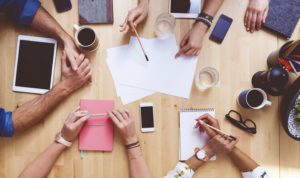 Forms and Handouts
At Alexander Law PC, we understand that some clients prefer to carry out research on their own, so that they know as much as possible about the laws pertaining to their case while the proceedings are transpiring, or even before meeting with one of our attorneys for the very first time.
Collaborative law allows parties to have a say in restructuring their families in the least disruptive way possible. Additionally, it preserves economic resources and time.
Alexander Law PC also provides you and your family with a level of privacy that's not afforded in a court case. Finally, most parties discover that collaborative law minimizes the conflict involved in a divorce or other family law processes.
Collaborative law also is a popular approach for parents who wish to shield children from the legal battles often associated with traditional divorce. This court-free approach can minimize conflict, allowing you both to focus on putting your children's needs first.
Teamwork is an overriding theme in collaborative law. Spouses work together to forge solutions that are fair, balanced, and healthy for everyone involved. There is no effort to dominate the other person or win at all costs: This is a group effort to find reasonable and positive solutions.
We admire those who choose to be so proactive.  If you are one of those clients, here are some forms and handouts that may assist you in finding more information on Divorce Law in the State of Oregon.
Download the following PDF forms for more information.
Conflict Resolution
Mediation Chart, Key Issues
What is Collaborative Law
Is CFL Right for You?
Tips for parties negotiating with each other
Add Collaborative vs. Litigation Handout