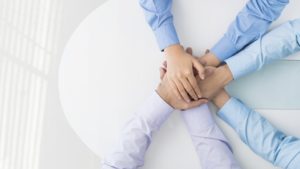 Uncontested Divorce
Uncontested cases simply mean that the parties are in agreement all issues and want to have assistance with the process including filing with the court, getting the judge's approval, and help with any related matters such as division of retirement or transfers of real property for example.  We can file in one step with the court using "Co-Petitioner" documents to avoid the ugliness of having someone served and reduce the fees overall in the process.  Co-Petitioner filings have a more gentle feel and are accepted currently in every Oregon county statewide.
When one party is cooperative but doesn't want to participate or engage in meetings, mediation might not be the best fit. Thus, Tonya can represent one party and write up documents on his or her behalf in an uncontested family matter.
Tonya handles matters including Divorce, Legal Separation, Annulment, Prenuptial Agreements, Postnuptial Agreements, Marital Settlement Agreements, Unmarried Parents Custody, Domestic Partnership, Same sex relationships, Grandparent visitation, Modification of support, Child Support, and more.
Kitchen Table Divorce
"Kitchen Table" divorce is a term often used when parties to a divorce are able to reach agreements on most or all issues on their own after having discussions directly with each other "at the kitchen table."  It's a very good idea to get legal and financial advice before entering discussions to have an idea of what's feasible, what's required to get a judge's approval, what are potential pros/ cons/ pitfalls, and what is missing for example. I highly recommend at least one brief consult with an attorney in the event a business, pension, or difference in earnings between parties is present.  There are nuances which may not be obvious or are commonly overlooked resulting in an unfair agreement or lost rights if waived. Tonya can either work with both parties as joint, neutral mediator in a Kitchen Table process, or with one party as their attorney filing the Kitchen Table settlement on behalf of that party if preferable depending on the family dynamics.
Explore your options
You can complete an Uncontested Case virtually through video conference, phone, and/ or email. Of course you can always come to Tonya's office in Beaverton Oregon as well.  For more information, and whether an Uncontested case, Kitchen Table, or other process, is a good fit, please contact Tonya or Cindy for more information at 503.531.9109.