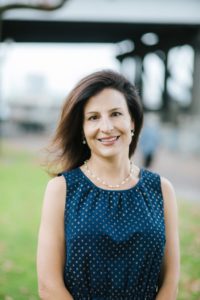 Education and Experience
Tonya is an honors graduate with a BS in Finance from Portland State University.  She has a strong background in numbers which helps in being able to assist families with creative problem solving whether they have a high debt burden or complicated marital estate.
Tonya attended Lewis and Clark Law School, where she earned her Juris Doctor (JD) law degree in 2001.  It was here that she served as Vice President of the Business Law Society in 1999/2000. She also received Honors in legal writing while clerking in the family law field throughout law school.  To give back to the community, Tonya volunteered for many years on the Alumni Board of Directors for Lewis & Clark Law School helping to fundraise for student scholarships.
A member of the Oregon State Bar since 2001, Tonya now focuses exclusively on peaceful resolutions out of the courtroom for families transitioning through separation or divorce.  100% of Tonya's practice since 2005 has been dedicated to family law.  She spent several years serving on the board of the Oregon Women Lawyers Foundation raising awareness for increased equity for women in the law. Tonya is also a two-time recipient (2002-2003 and 2006-2007) of the Outstanding Partner through the First Year Partnership Program with Lewis and Clark Law School for her efforts in mentoring. Lastly, The Oregon State Bar's Alternative Dispute Resolution (ADR) Executive Committee appointed Tonya recently to help promote awareness of mediation, collaboration, and settlement out of court.
A Passion for Collaboration
One of Tonya's passions is building awareness of the Collaborative Method for divorcing or separating families. She is proud to be a founding member and officer of Oregon Association of Collaborative Professionals (OACP). Tonya is also a founding member of her local collaborative practice group, Bridges Collaborative Divorce Solutions (Bridges).  OACP and Bridges non-profit organizations work together to help educate both professionals and families alike in ways to achieve peaceful solutions to often difficult issues involved in separating into two households, many with children involved.
While not working, Tonya is balancing parenting of 3 kids ranging from 18 months to 12 years old.  Her 9 and 12 year old boys are both passionate about year round baseball, so much time is spent on the baseball field or driving them to practice.  Having been through a mediated divorce of her own a few years ago, Tonya can relate and empathize with many families trying to co-parent with two households.  On the rare day off of work or parenting, Tonya enjoys outdoor activities like surfing, kiteboarding, mountain biking, nordic and alpine skiing, scuba diving, photography, and travel.