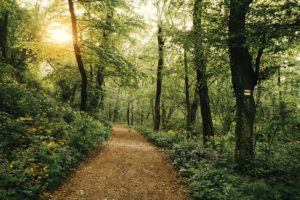 Process Consultation is a critical part of . In fact, it may be the most significant time you will spend with a family law attorney. The advice you receive will likely impact some of the most important decisions you will make. This meeting is also an opportunity for you to assess and become acquainted with the lawyer. You should expect to obtain information about the divorce process, the law, and the application of family law. It is important for you to prepare for the consultation in a way that maximizes its value to you. In the consultation, you should receive the advice you need to make wise decisions about your case and your future.  Tonya strives to begin the process of case resolution and strategic planning from the initial conference.
Suggested steps to do to prepare for your process consultation:
Provide Your Name
Some individuals are reluctant to provide their name or other information over the phone. One of the first things that a divorce lawyer must do is ensure that there is no conflict of interest.
For example, a person's spouse may have already contacted that particular lawyer. Especially if the area is small and there are relatively few family law lawyers. Another possibility is that the lawyer has represented someone else with whom the potential client is familiar. This may pose a conflict of interest.
Schedule an Appointment
While some individuals may want to quickly proceed through this process. Most advice that you need when going through a divorce will only come after meeting with a lawyer.
Having such an appointment does not constitute that the client is bound to anything. Or that he or she has to hire the lawyer. However, this appointment does give the potential client an opportunity to learn about the process of divorce. It can also highlight certain issues that may come up.
Be Prepared
During the initial phone contact, you'll be asked to bring certain documents for your initial process consultation. Other lawyers may have a brief questionnaire in which you can list certain information that is relevant to the divorce.  These questions can be the date of your marriage, applicable date of separation, information related to your children and information related to your assets.
If the lawyer asks you to bring certain items with you. Take the time to gather these before the process consultation. If you have a prenuptial or post-nuptial agreement that may apply, bring these documents with you.
After the consultation, we will be ask clients to gather several other documents, including health records, employment records, and tax returns.
The saying is "divorce makes people crazy". The best advice we can provide is to first gather information and education on all your available options.  There is still relatively low public awareness of peaceful divorce processes such as Collaborative Method, Co-Mediation, Wevorce, or an Uncontested. Many folks unknowingly hire a "traditional law firm" to file their divorce in court and then have their spouse or partner served.  One can imagine the stress, fear, and anxiety this causes, and how that can steamroll into an adversarial, costly process.
Tonya is happy to provide education and advice on the pros and cons of each process option such as the methods described above, along with cost ranges, and compare those to the traditional litigation process.  Whether a client chooses to work with Tonya using an out of court process, or that client would like Tonya to help hand pick a good fit for a trial attorney, we strongly recommend a process consultation before going down a path toward such a major decision impacting the family and future rights and obligation.   The typical process consultation takes place either in Tonya's office. We can do one virtually via web conference, and either one client or both can attend depending on preferences.  Please Contact Us more information and Tonya's availability.